FREQUENTLY ASKED QUESTIONS
Some frequently asked questions about asphalt maintenance include when and why should you sealcoat. Also, many times potential clients want to know our process so to prepare tenants. We attempt to answer these questions clearly, but should you need further information, please contact us at (503) 999-1235 or through our contact form.
Cars need oil changes, houses need new paint, and bicycles need tune-ups. Without these important maintenance items continually in place, your investment will begin to degrade in performance and will ultimately fail. Likewise, asphalt pavement needs continual maintenance to seal out water, solvents, and wind-blown debris that can cause damage both to the surface and beneath the surface of the asphalt. Sealcoating and crack filling your pavement preserves your investment at a fraction of the cost to replace it or overlay it.
Every 3-5 years is optimal. This keeps the damage caused by automobile weight (hairline cracks), solvents (oil, antifreeze, grease), and our great northwest weather (rain, wind, ice, snow, freezing) contained.
When you have new asphalt, it is best to wait three (3) months to one year before applying the first sealcoat. This allows the asphalt to cure properly. On smaller asphalt patches, the waiting period is not required.
No. You should require the use of a product that adheres to the ASMA standard specifications. We use CarbonSeal™, a product proven to be one of the best in the industry. You can find out more about CarbonSeal™ here.
CLEANING
Our sealcoating process begins with the cleaning and preparation of the surface of the pavement. The cleaner the surface, the better the end result will be. We use blowers, brushes, and/or power sweepers and pressure washing when necessary to make sure the surface of the lot is as clean as possible. Oil or grease spots are treated with a primer to ensure proper bonding of the sealant.

CRACK FILLING
Cracks that are over 1/4 of an inch are prepped and filled with a specialized rubber sealant heated to 400 degrees. This material is flexible to allow for expansion and contraction with the cold and hot weather to maintain the integrity of the seal.
APPLYING THE SEALCOAT
Next we hand apply the sealcoat to the edges of the pavement to ensure a neat, clean edge. Next we apply two coats of sealant to the surface to ensure a nice, even, and long-lasting finish. We do not skimp on the sealant and make sure the heavy traffic areas are covered adequately. We always apply two coats of sealant to ensure a properly covered surface that will not only look good, but last as long as possible.
STRIPING THE LOT OR AREA
Once the sealcoat has been applied, the lot can be striped to the previous layout. Or if you desire to make changes to the layout, we can make the necessary accommodations.
After the sealcoat has been applied, it is recommended that vehicles be kept off the lot for at least 24-48 hours. Normal foot traffic is ok within a few hours, but the material needs time to cure before vehicles are allowed back on the surface.
LEARN ABOUT OUR SERVICES: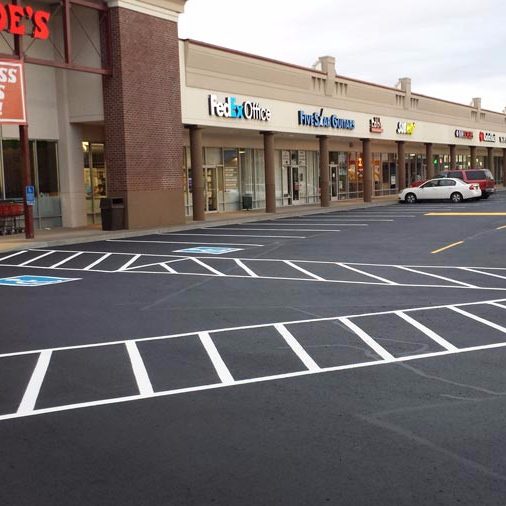 SEALCOATING
Helps to restore and protect your investment.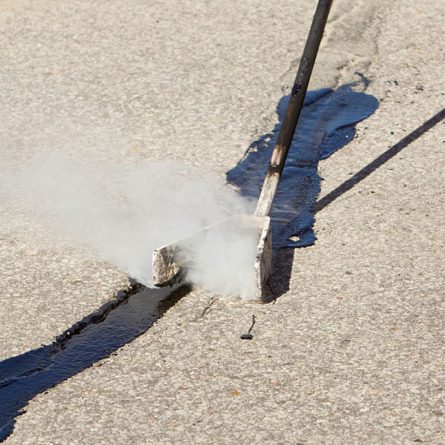 CRACK FILLING
Routinely filling asphalt cracks can help avoid costly replacement.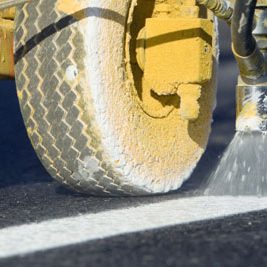 LOT STRIPING & PAINTING
We offer full lot striping and painting services.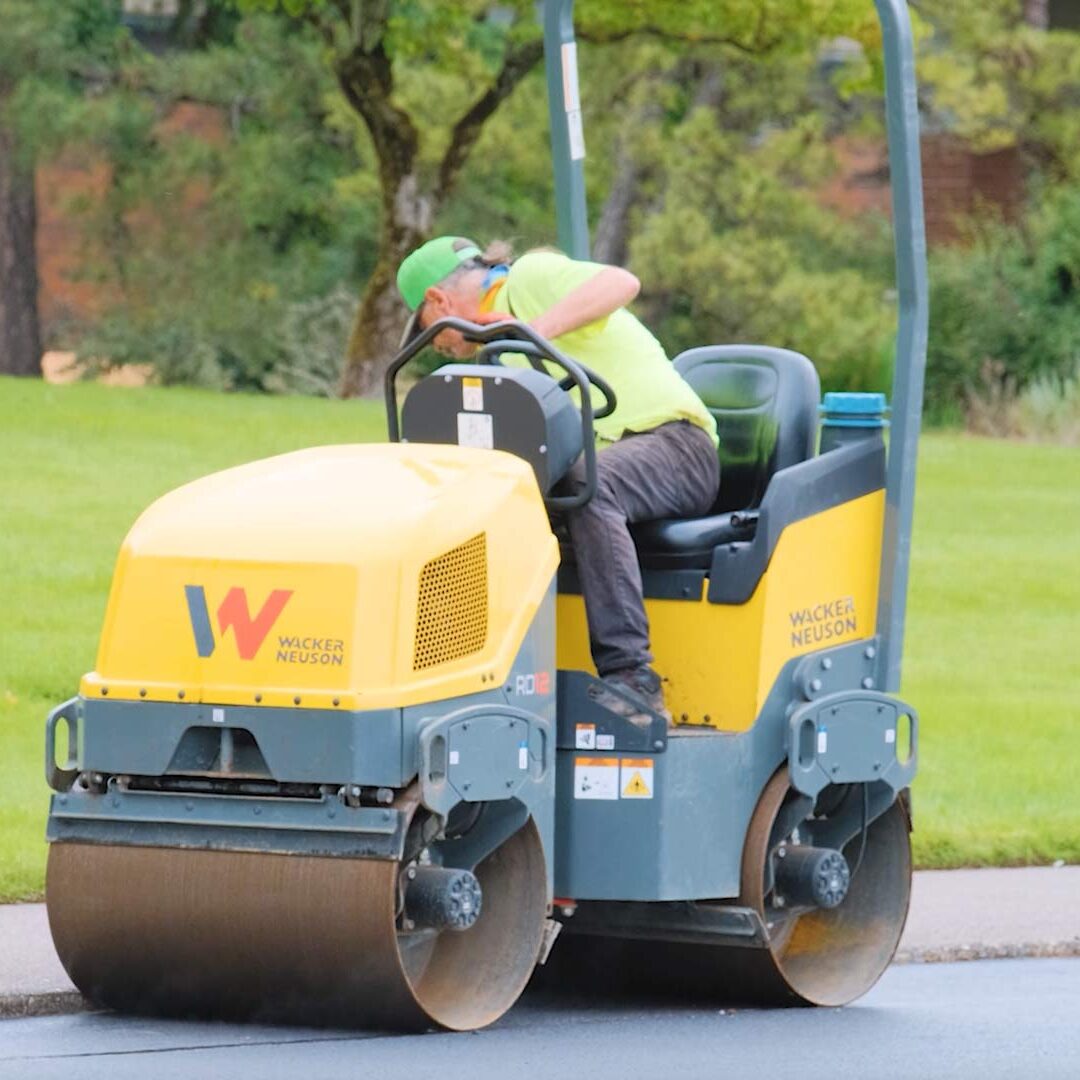 ASPHALT PAVING & REPAIR
We remove damaged pavement & replace it with new asphalt.